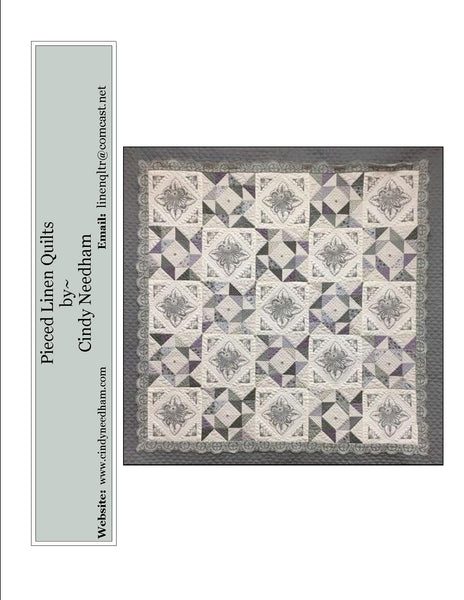 Enter SANTA SALE in the discount code section for a 10% discount thru December 24th!
Pieced linen quilts is my newest adventure!  I've been creating these for a couple of years now and absolutely LOVING the process.  This 58 page handbook will take you through my journey highlighting each quilt with lots of photos and explaining my process.  This is sure to inspire you and give you tons of ideas on how you too can create a beautiful pieced quilt out of an ordinary linen tablecloth.  
This is an E-book...no printed books are sent.  As this book is updated you will automatically receive those updates.