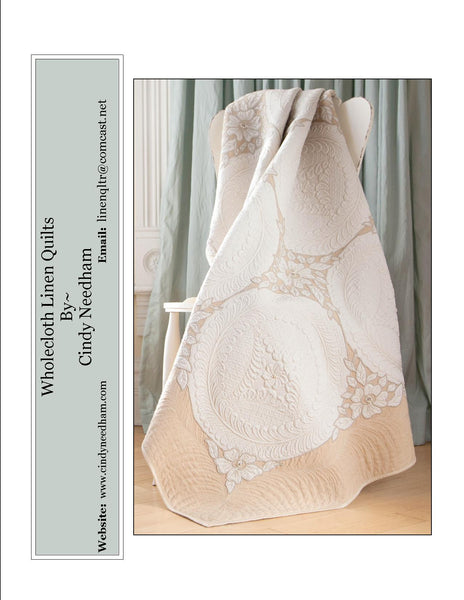 Enter SANTA SALE in the discount code section for a 10% discount thru December 24th!
I have been creating wholecloth linen quilts since the mid 1990's and it has become a lifetime passion.  This 44 page handbook will take you thru my process of creating these one-of-a-kind heirloom quilts.  You will never look at a vintage tablecloth the same way again!    
This is an E-book.  No printed handbooks are sent.  As this is updated a new handbook will automatically be sent your way.